QPRC Aquatics wish to provide an environment that is safe and enjoyable for our patrons and staff.
QPRC Aquatics staff strive to enforce our Conditions of Entry consistently. We ask that both patrons and staff show respect for each other as well as the venue, Conditions of Entry and equipment in order to assist us in providing a safe and enjoyable environment for all.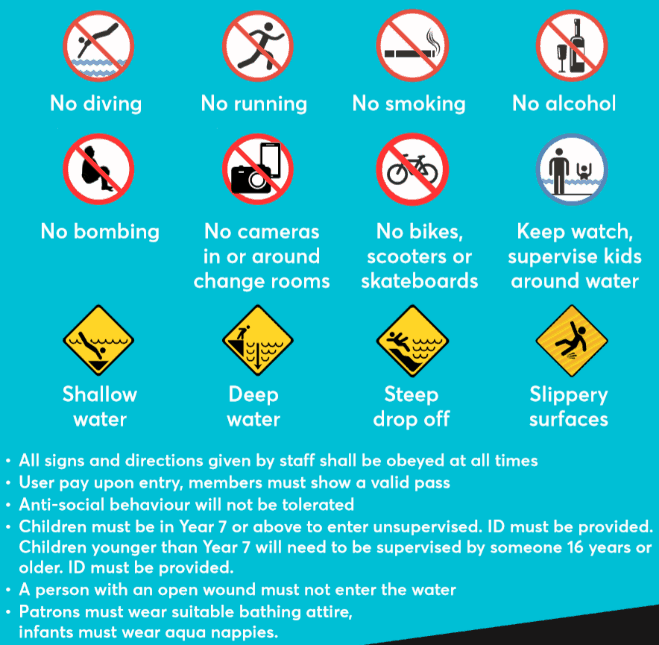 By entering the premises, the individual (and if applicable the Parent/Guardian) acknowledge and accept the following terms and conditions.
Unsuitable Behaviour Guidelines
Keep Watch!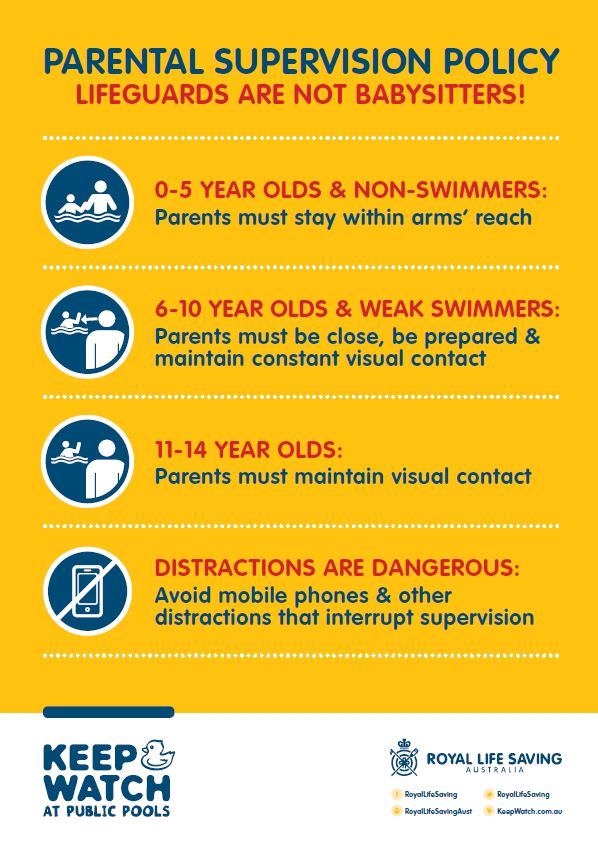 QPRC Aquatics is in partnership with Keep Watch at Public Pools.
We are passionate about educating all patrons on their supervision responsibilities whilst at public pools.
As Keep Watch partners we implement the following guidelines in accordance with the Royal Life Saving Society program.
Are you an at risk swimmer?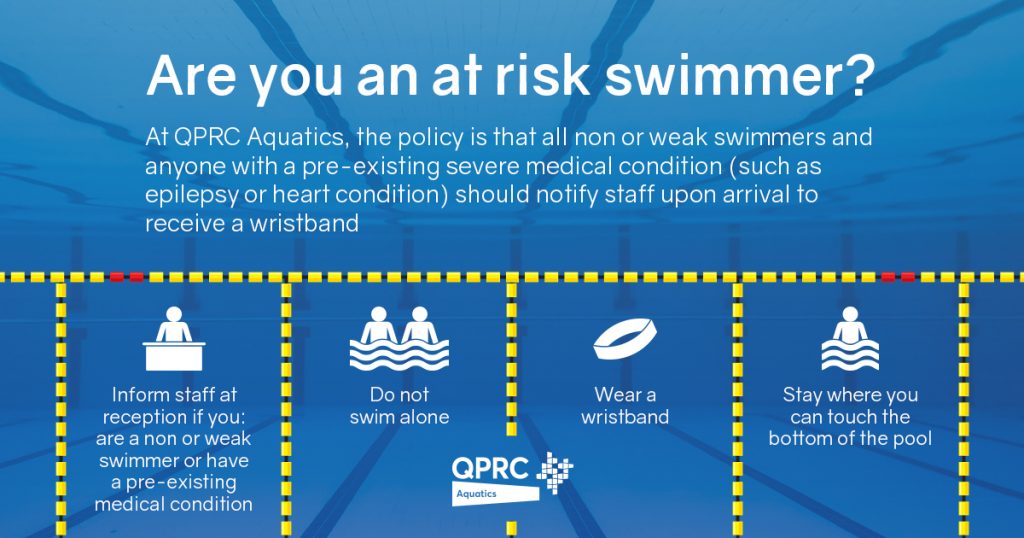 All non or weak swimmers and anyone with a pre-existing severe medical condition (such as epilepsy or heart condition) should notify staff upon arrival to receive a red wristband. This help us identify at risk swimmers and ensure they don't swim alone or go out of their depth.